A wide variety of Arrow trade show material...our work includes booths, reg headers, emails, invites, attendee booklets, bed drop cards, signs, hotel materials such as columns, elevators and escalators, decals, pull up banners, theming, name badges, supplier guides, room keys, etc. We have worked with the events team for years and are currently producing or have recently completed materials for the following: Alliance Summit 18, AIS/ECS Sales Conference, ACF 18, President's Club 17 & 18, Global Summit 18, 2018 Planning with Arrow and IBM, IBM Software Accelerator Event and EDS Networking Event 2018.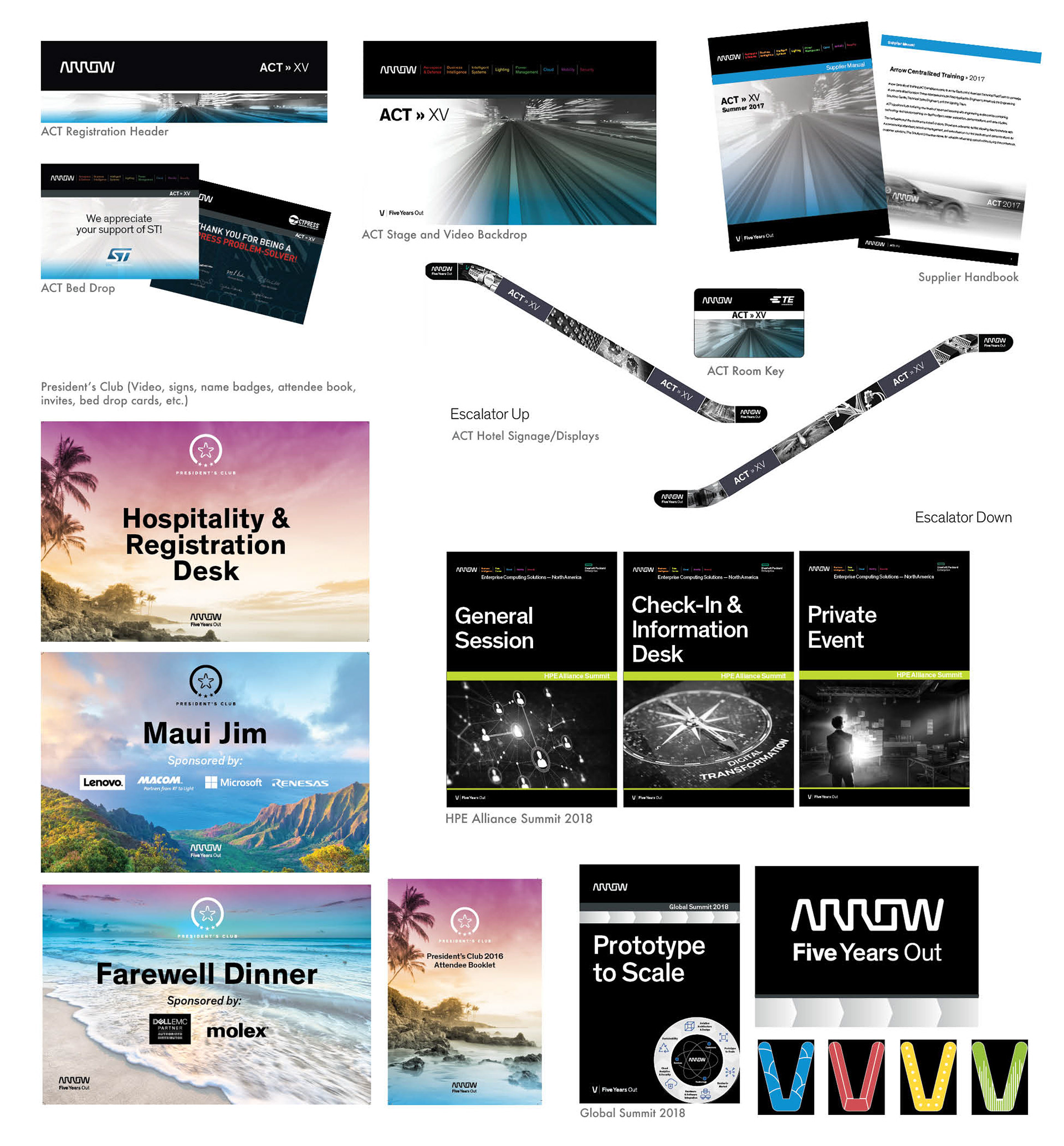 We had some fun with this one...notice the Arrow Vs in the snowflake.
AIS example with use of the Cloud color for more impact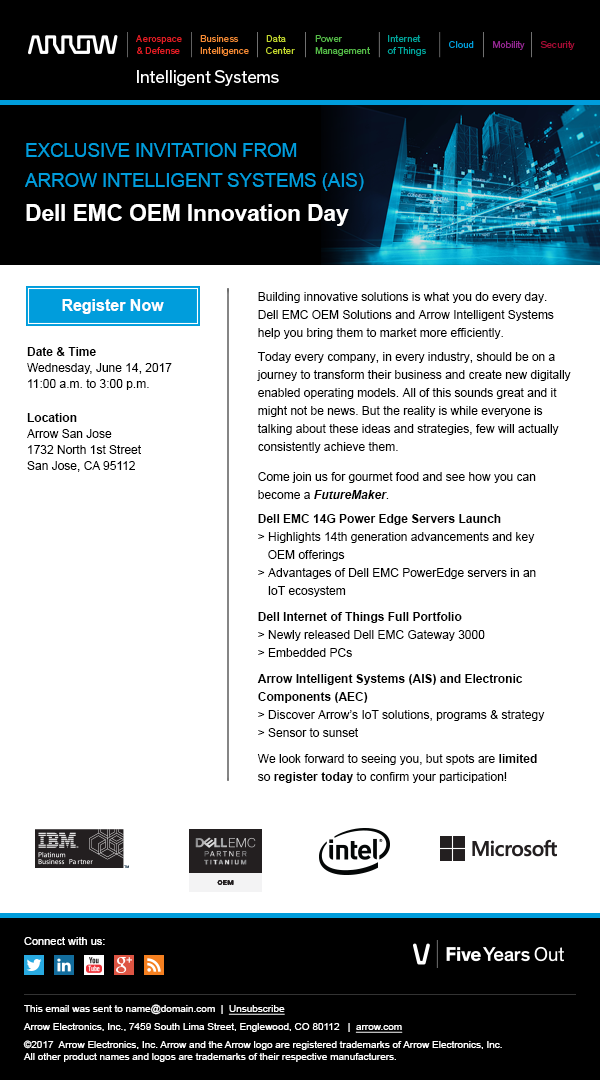 HR Infographic...plans are to rework into an animated video.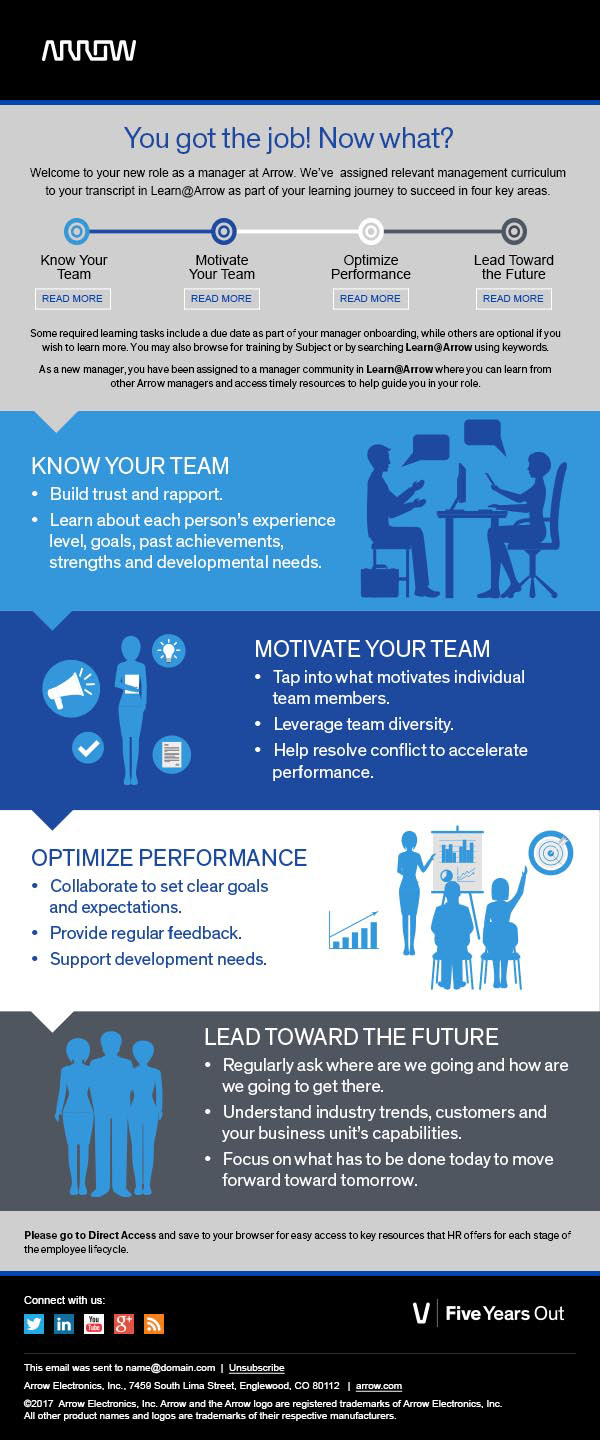 Power Point Example—Please copy the link below to download a short PPT example. By utilizing graphics, photography and icons (yes the dreaded icons), we're able to create engaging support materials for sales presentations, speaking engagements and more. This was an overnight clean up job (working through Mark Baszto) and there were some very specific requirements. As we mentioned, AIS pulls both the Cloud and IoT colors for their materials and in this case, the VP designated the combination shown on the cover specifically.

https://www.dropbox.com/s/yg2lmeix1k3h90w/Evotek%20Presentation_D3.pptx?dl=0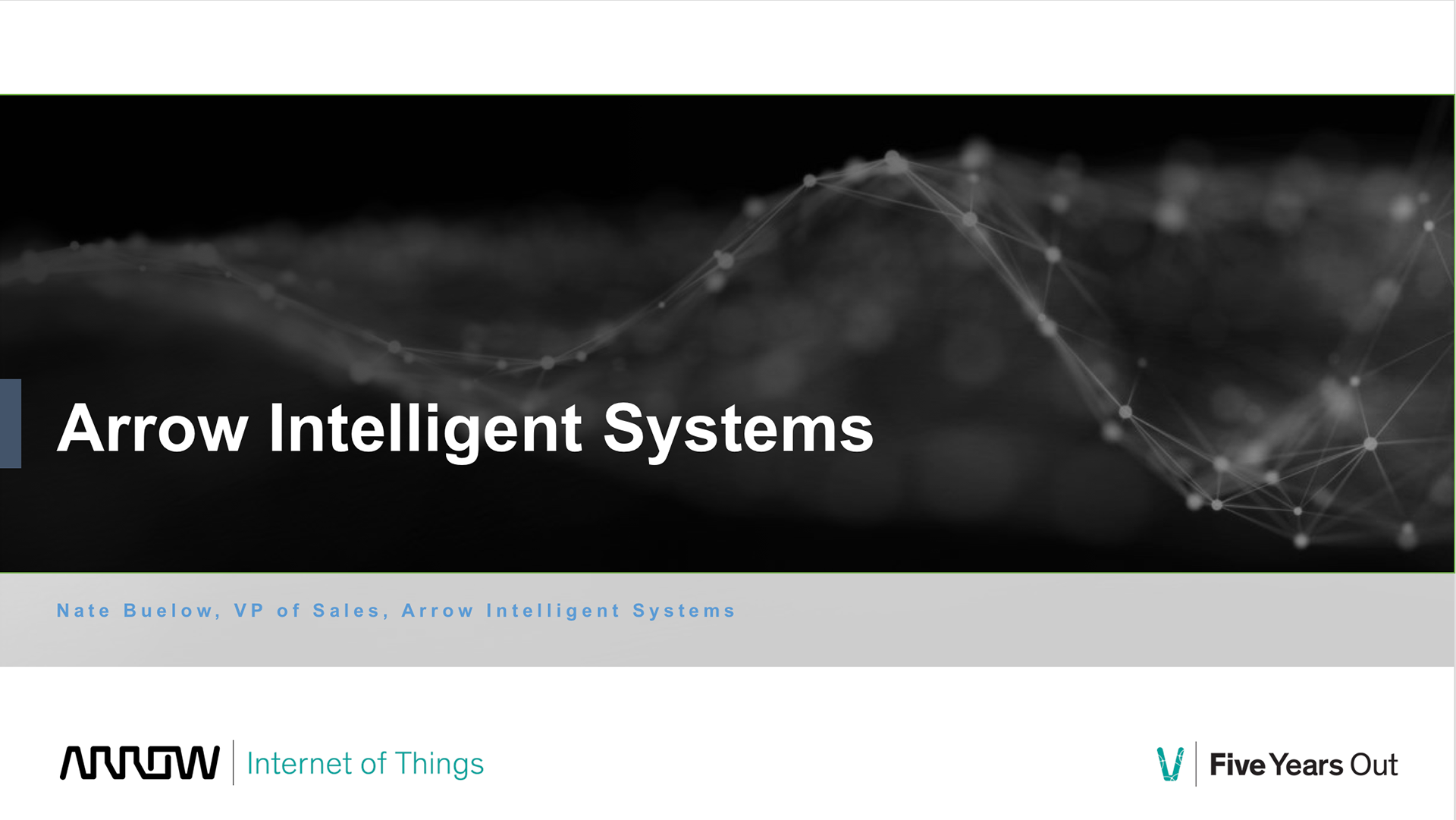 The IndyCar Races Ran Throughout 2017 and offered us an opportunity to "stretch" the brand for extra drama and impact.